---
Zendokai international camp 2023 will be held 9th – 10th September 2023
Save the date and visit this webpage for updated information.
Registration: Registration is estimated to be opened in April 2023.
Contact: camp@zendokai.se
Instructors: TBA, from JKA HQ
Location: Halmstad arena, Halmstad Sweden
Note: Halmstad arena is located 300 m North of Zendokai Dojo.
How to get here:
By car: Halmstad is located along E6 135 km N of Malmoe, Sweden. Use exit 44 "Halmstad Östra / Rv25".
By train: Halmstad C via Malmoe/Copenhagen from S, Gothenburg/Oslo from N or train service "Krösatågen" from E.
By air: Option 1: Copenhagen international airport (CPH), hourly train service to Halmstad. Option 2: Gothenburg ariport (GOT), airport bus to Göteborg C, hourly train service to Halmstad. Option 3: Halmstad airport (HAD) from Stockholm Bromma airport (BMA).
Price: To be updated. The price include 2 days of training, a total of 6 session. Lunch is included in the price.
Payment: To be updated.
---
Previous camp track record: 2016, 2017, 2018, 2019, 2022!
2022 International camp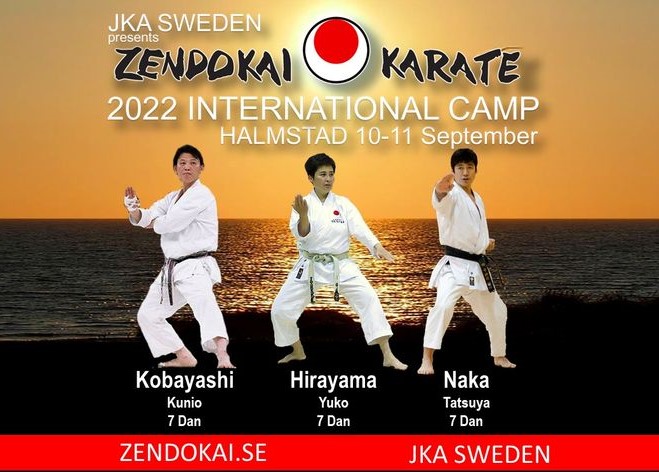 Naka Tatsuya, 7 Dan, JKA HQ
Kobayashi Kunio, 7 Dan, JKA HQ
Hirayama Yoko, 7 Dan, JKA HQ

---
2020-21 cancelled due to Pandemic restrictions
---
2019 International camp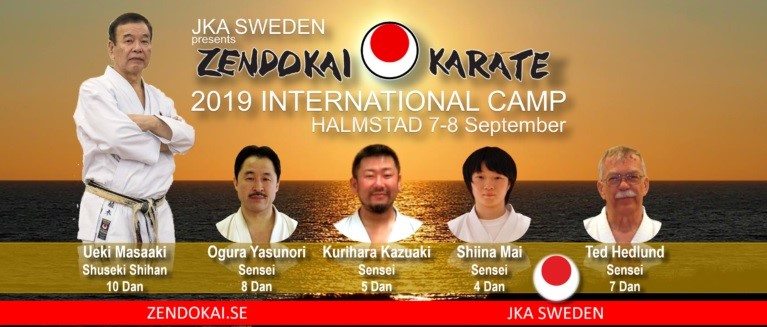 Ueki Masaaki Shuseki Shihan, 10 Dan, JKA HQ
Ogura Yasunori, 8 Dan, JKA HQ
Kurihara Kazuaki, 5 Dan, JKA HQ
Shiina Mai, 4 Dan, JKA HQ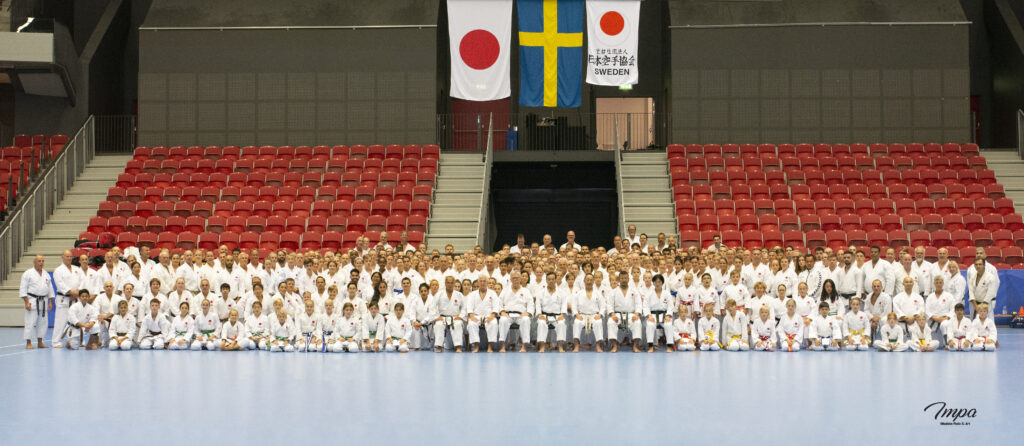 ---
2018 International camp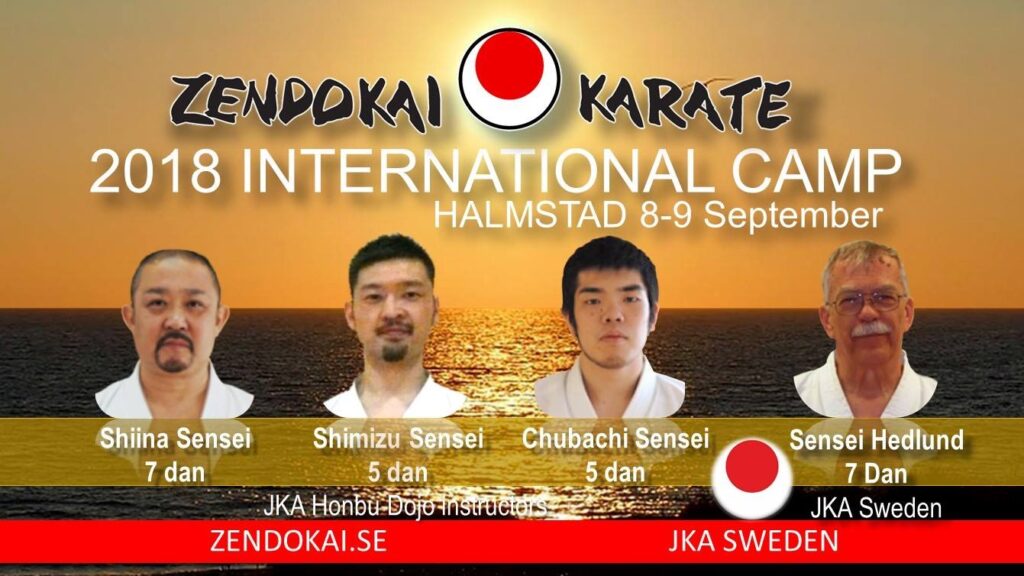 Shiina Katsutoshi, 7 Dan, JKA HQ
Shimizu Ryosuke, 5 Dan, JKA HQ
Chubachi Koji, 5 Dan, JKA HQ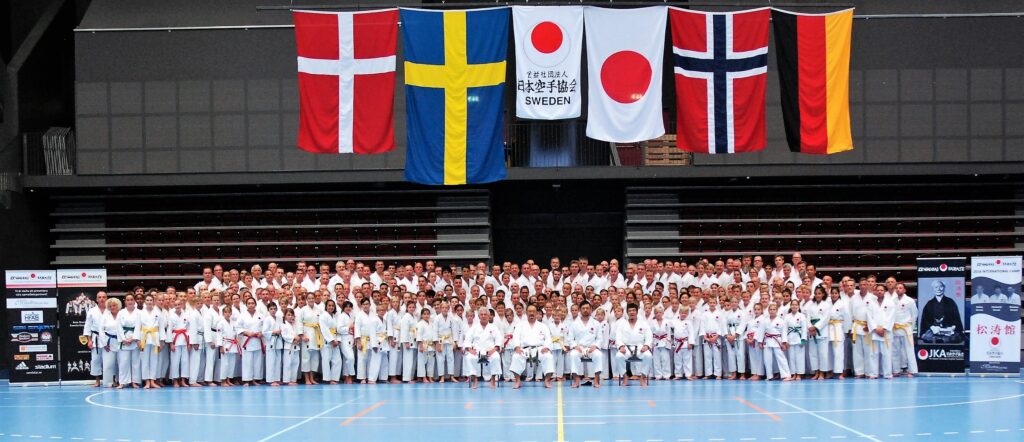 ---
2017 International camp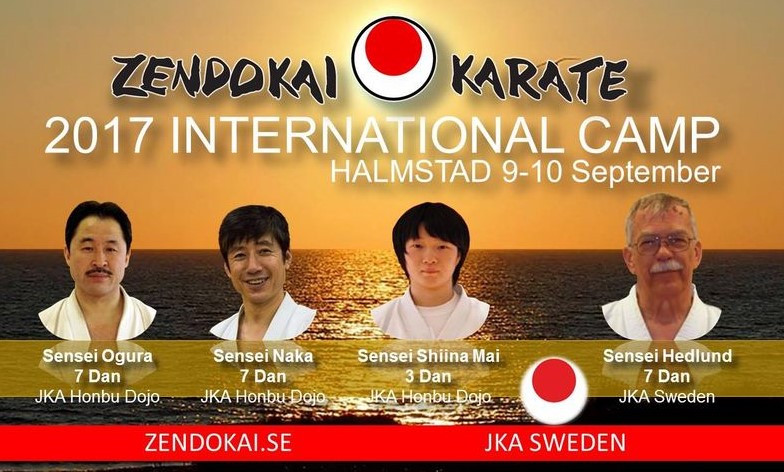 Ogura Yasunori, 7 Dan, JKA HQ
Naka Tatsuya, 7 Dan, JKA HQ
Shiina Mai, 3 Dan, JKA HQ

---
2016 International camp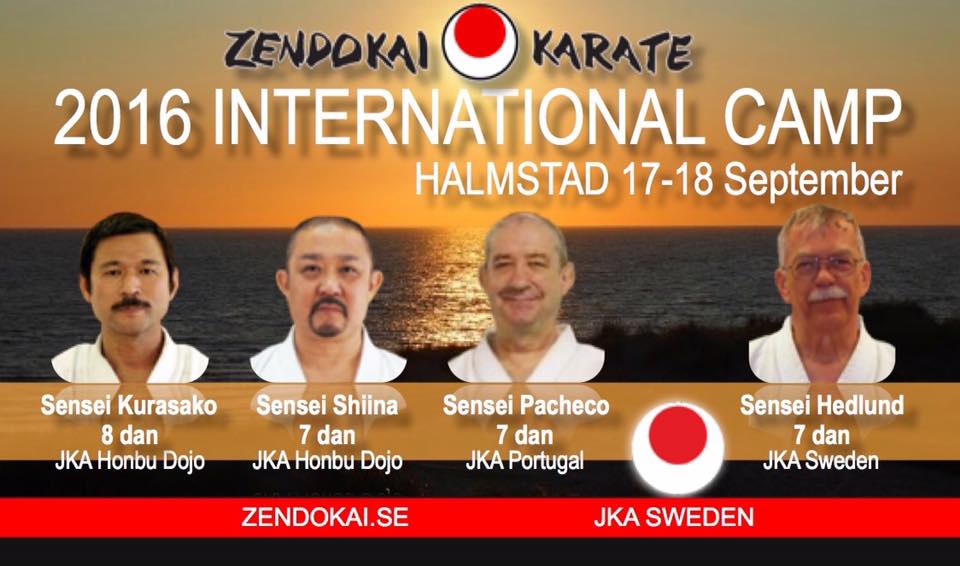 Kurasako Kenro, 8 Dan, JKA HQ
Shiina Katsutoshi, 7 Dan, JKA HQ
Pacheco Peté, 7 Dan, JKA Portugal
Hedlund Ted, 7 Dan, JKA Sweden